For this modern, timeless adaptation of Christopher Marlowe's perplexing drama, 'Edward II' (performed at the Arts University Bournemouth Studio Theatre in December 2016),  I followed director Luke Kernaghan's brief to create a 'sleek, sexy' world for this 'intense and thrilling exploration of political and sexual power games'. I designed a minimalist, multi-level structure for the set, complete with a transparent throne and light arch, the first providing a play space for the actors to exercise shifts in status, and the latter standing for Edward's malleable power as a king - it is there, but it barely is. I also assisted costume designer Sae Matsui in the design and making of the king and queen's modern laurel wreath-inspired crowns, as well as helped scenic artist Hannah Davies paint the set and create props, such as the red hot poker.

Production photographs by Bill Bradshaw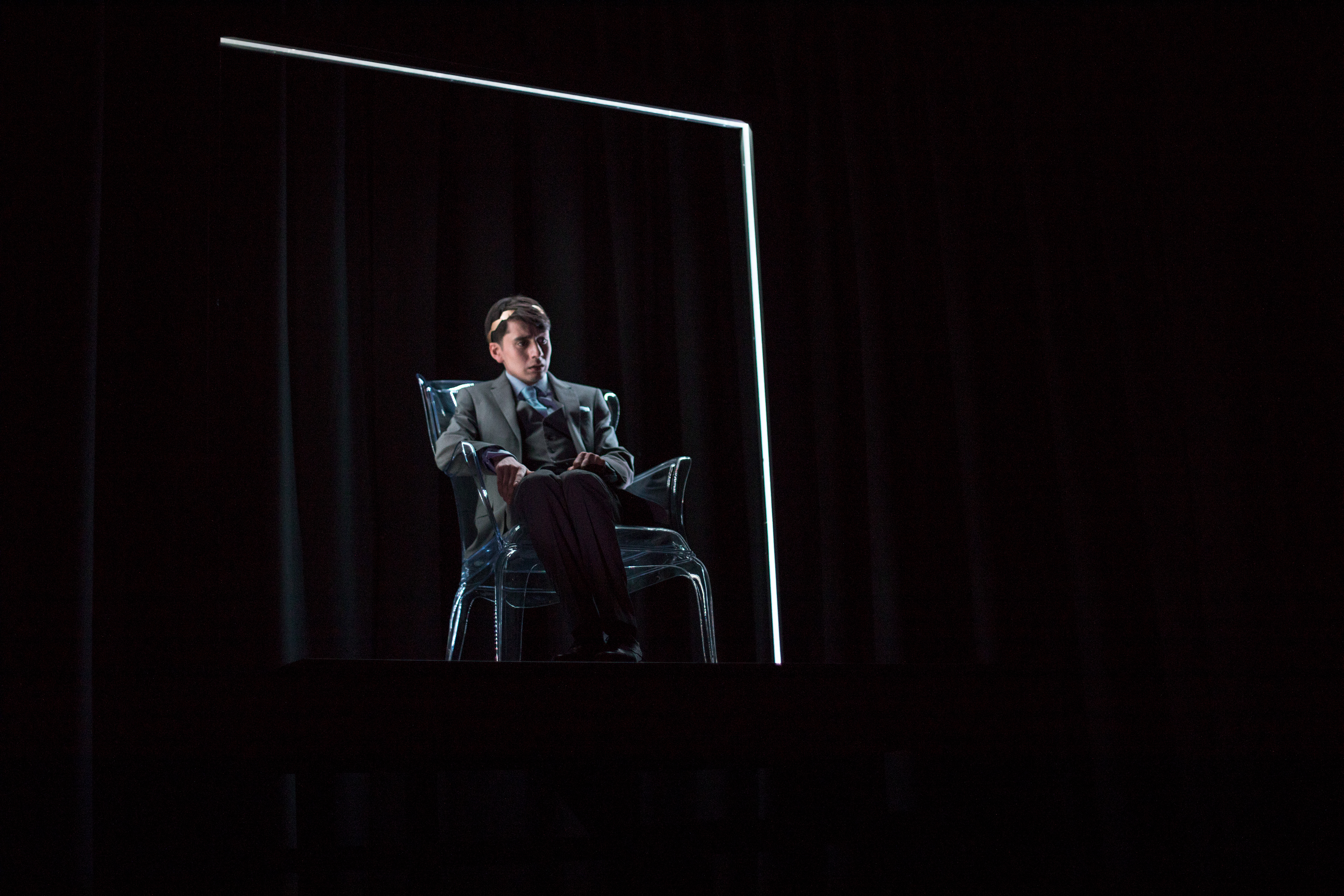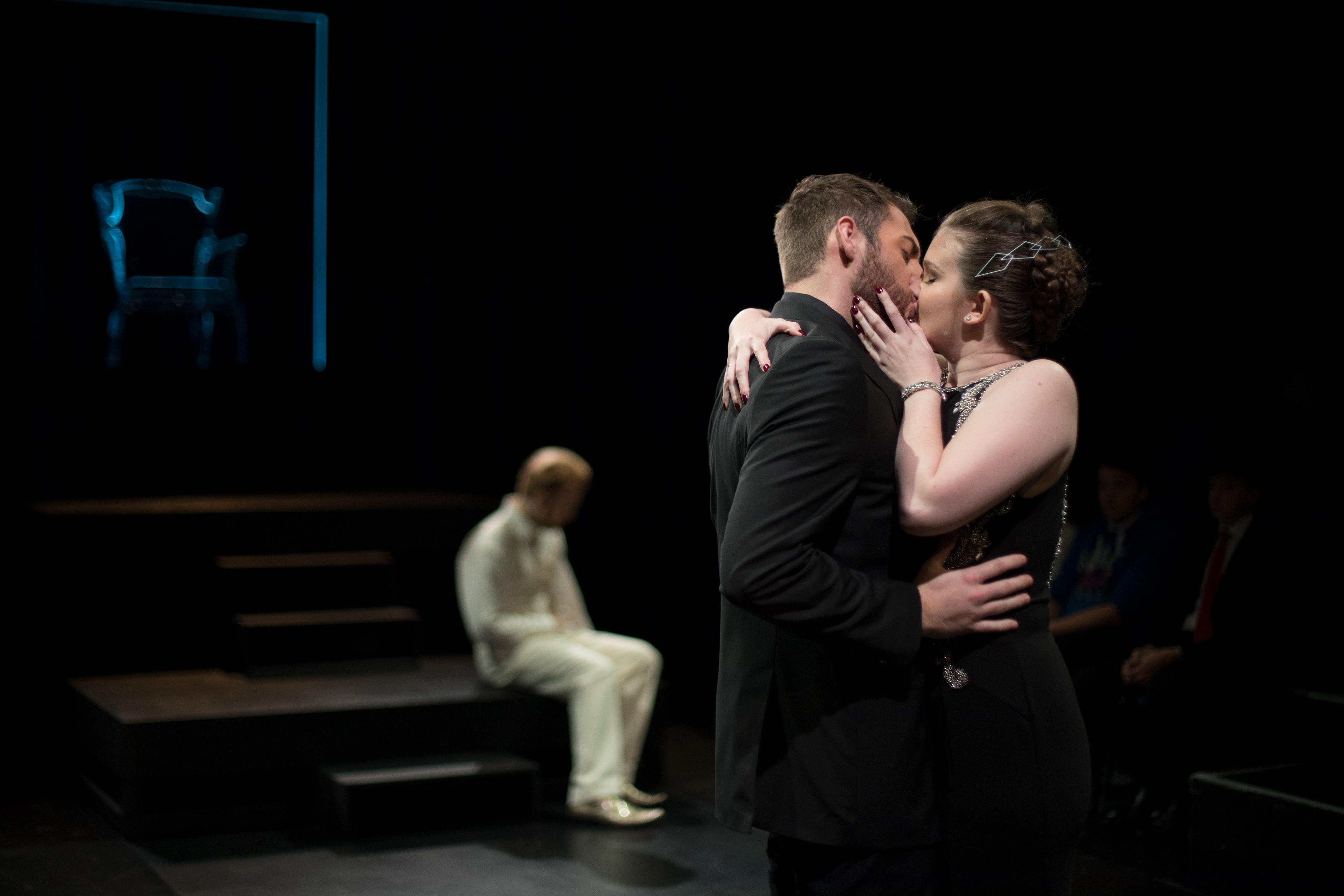 "The design of the production itself was something that struck me from the moment I walked in; as you're shown to your seats you can't help but let your eyes wander to the throne atop three raised platforms, looming over even the highest audience tiers. Subtly concealed lights line the wooden frame behind the chair and reflect their colours off the clear plastic – something used to its full potential in some of the darker scenes of the play. It's hard not to be intimidated by the frantic King or vengeful villain when they're framed in glowing red.
Iconography is an important aspect of the theatre and defining royalty through costume is a vital part of any piece set at court, so of course Edward's crown had to be as magnificent as the man who wore it. With a minimal design to beautifully match the rest of Edward's custom suit, and clearly inspired by Caesar's laurel wreath, it reflected the characteristics of the King ironically onto the hands it passed through. "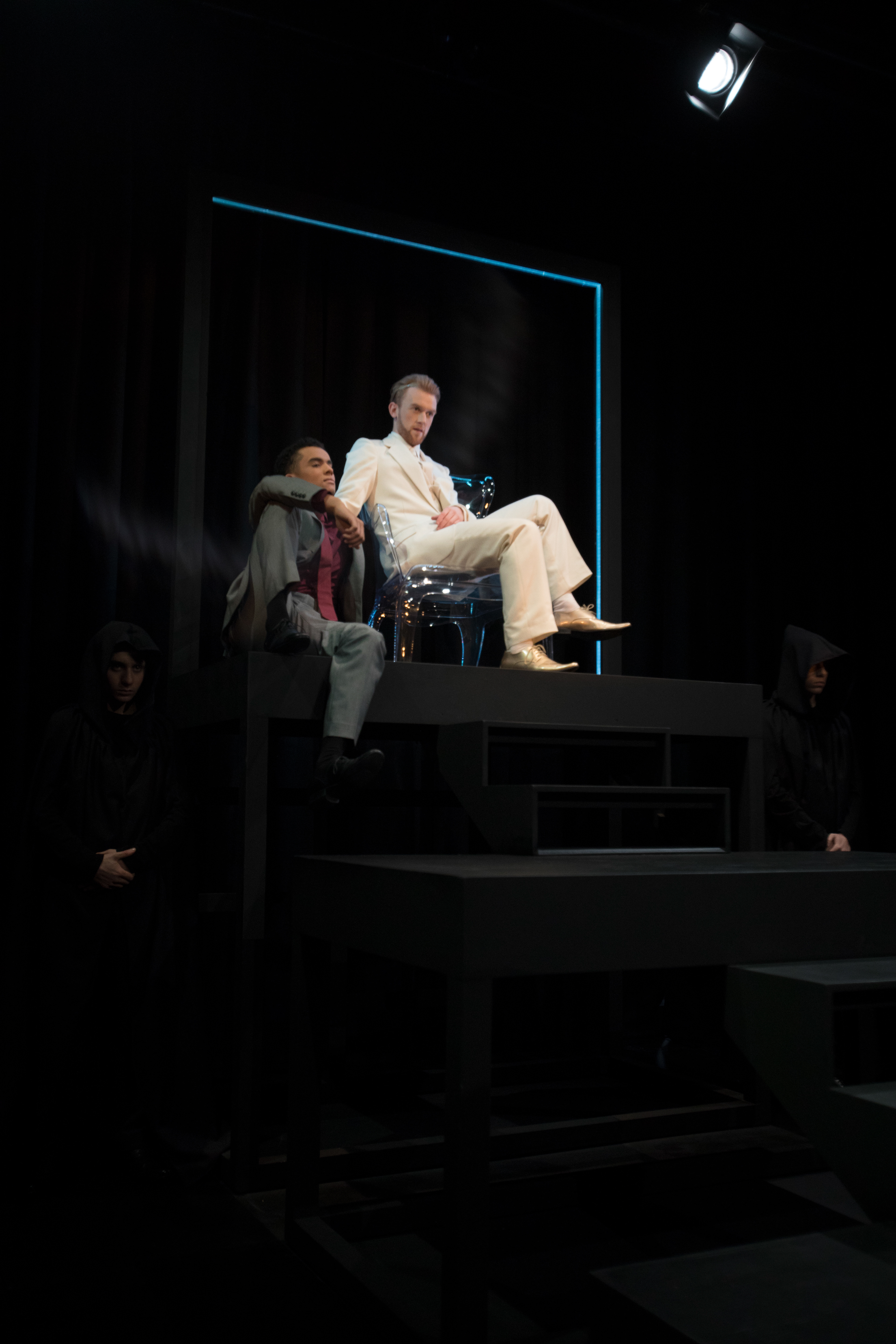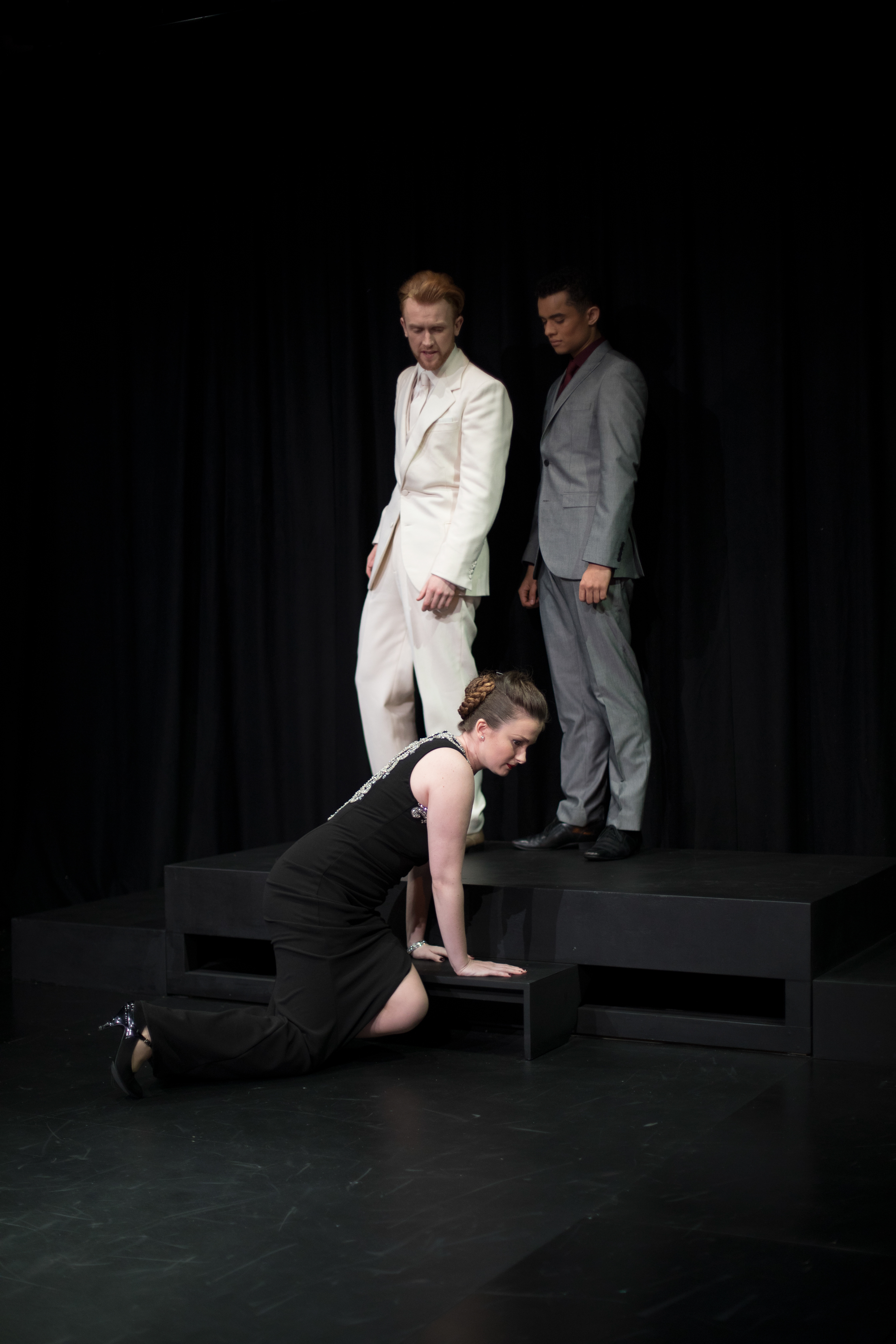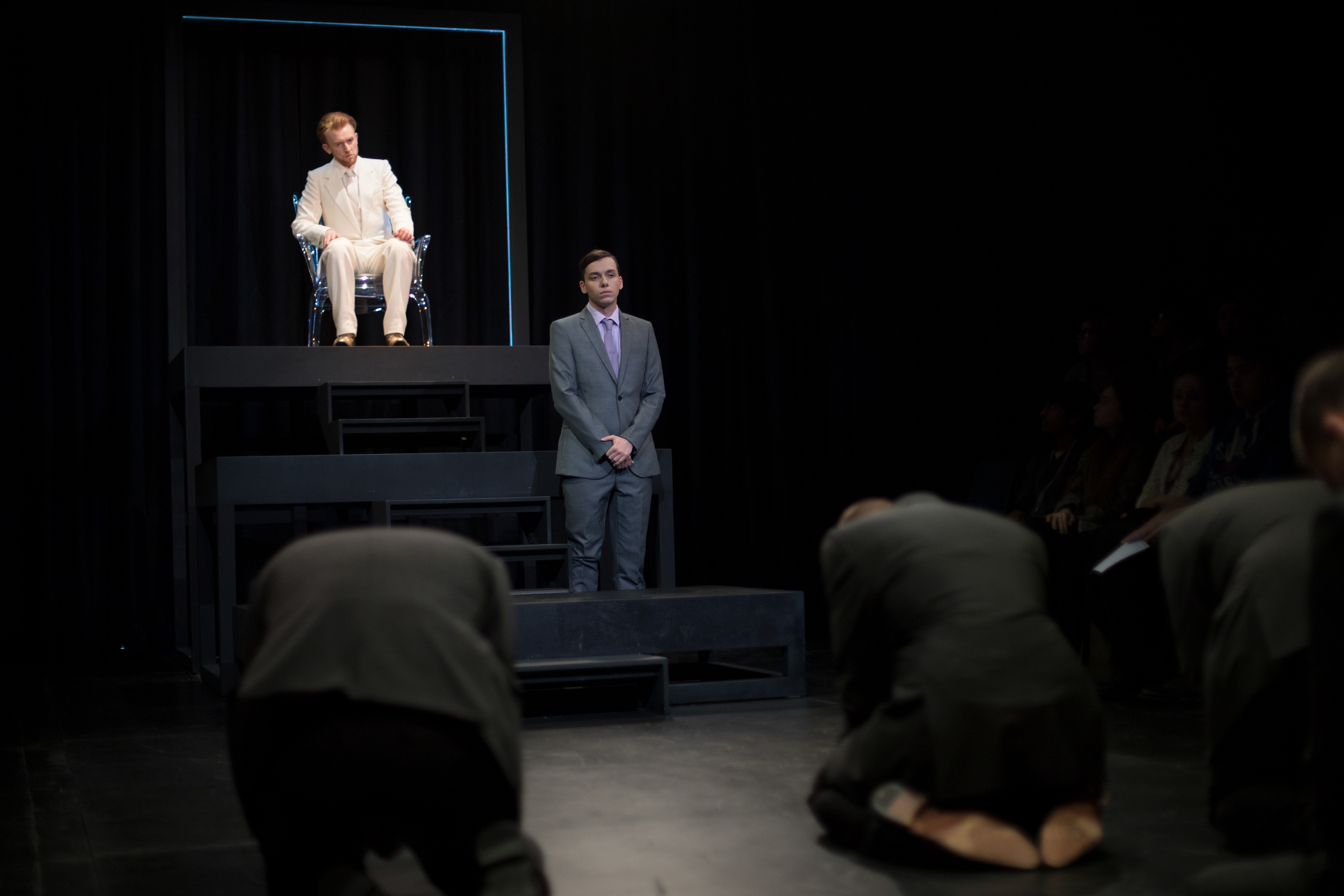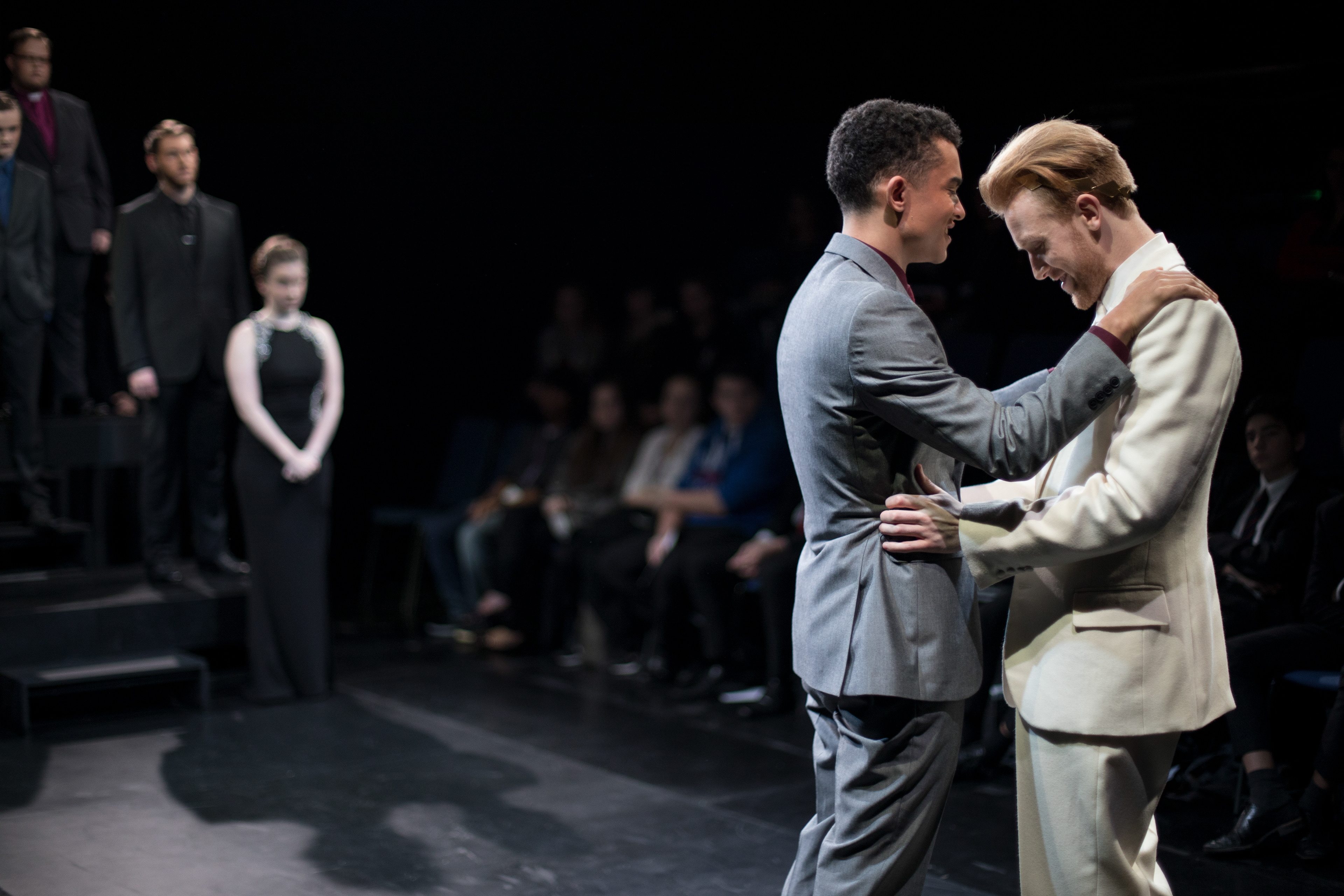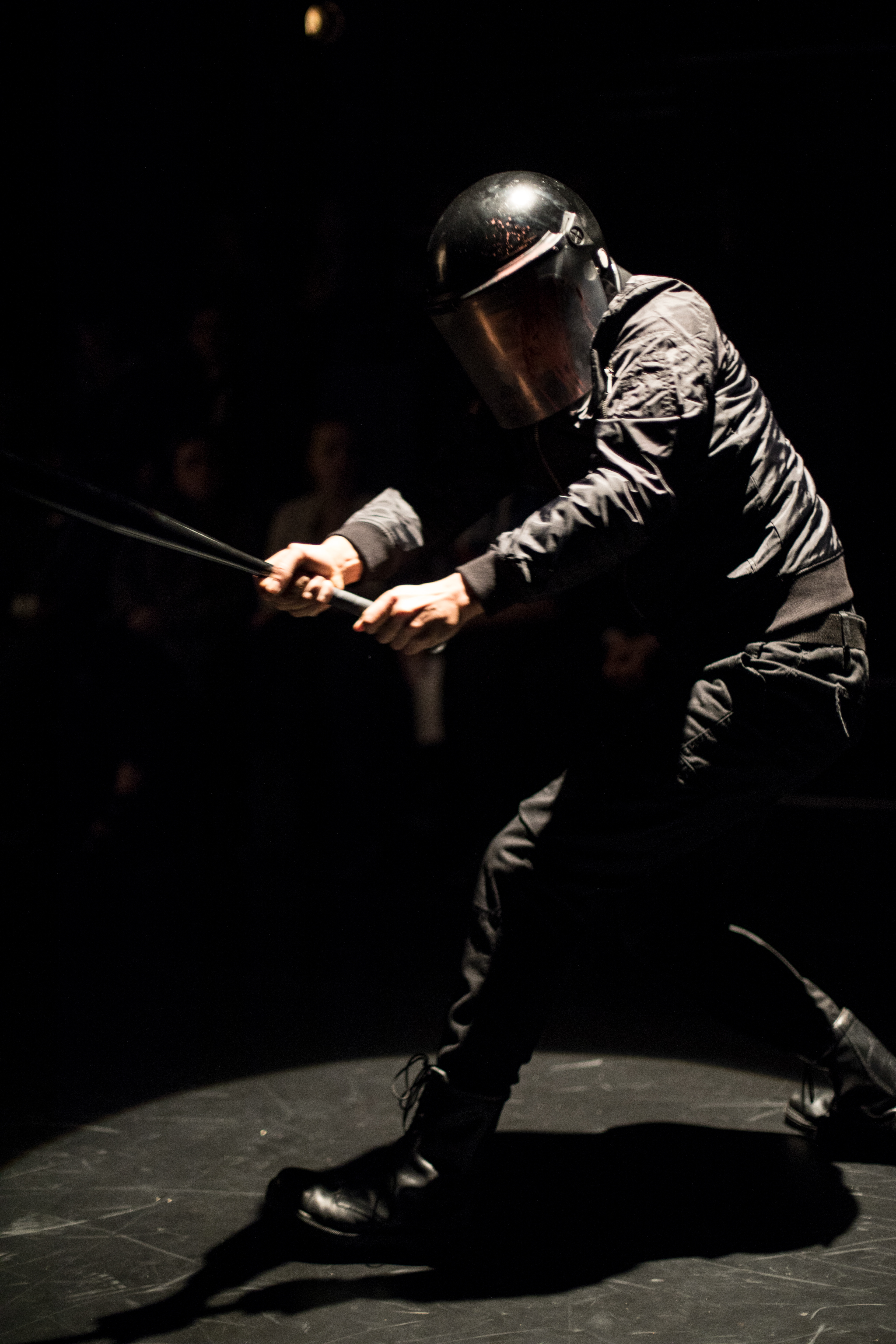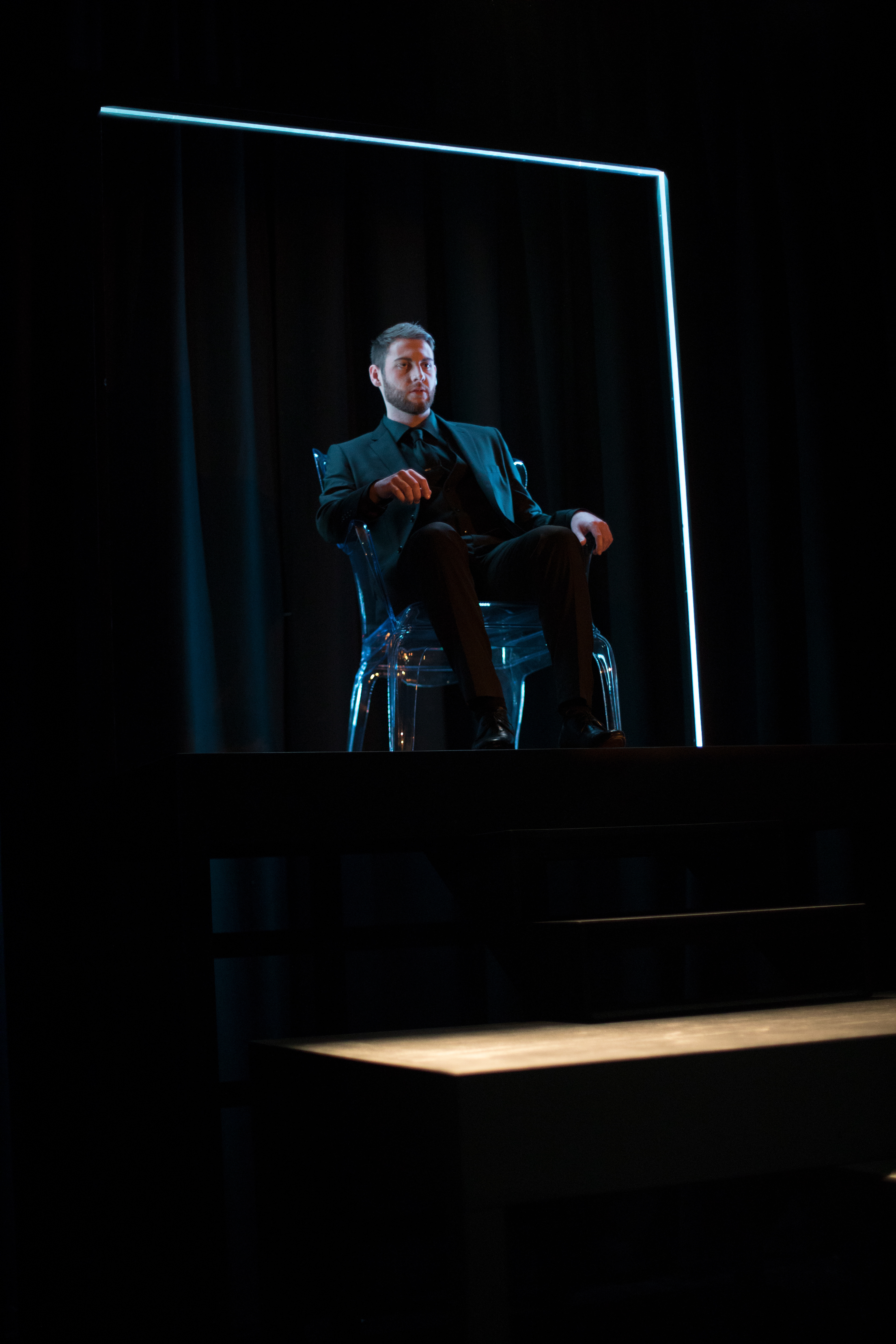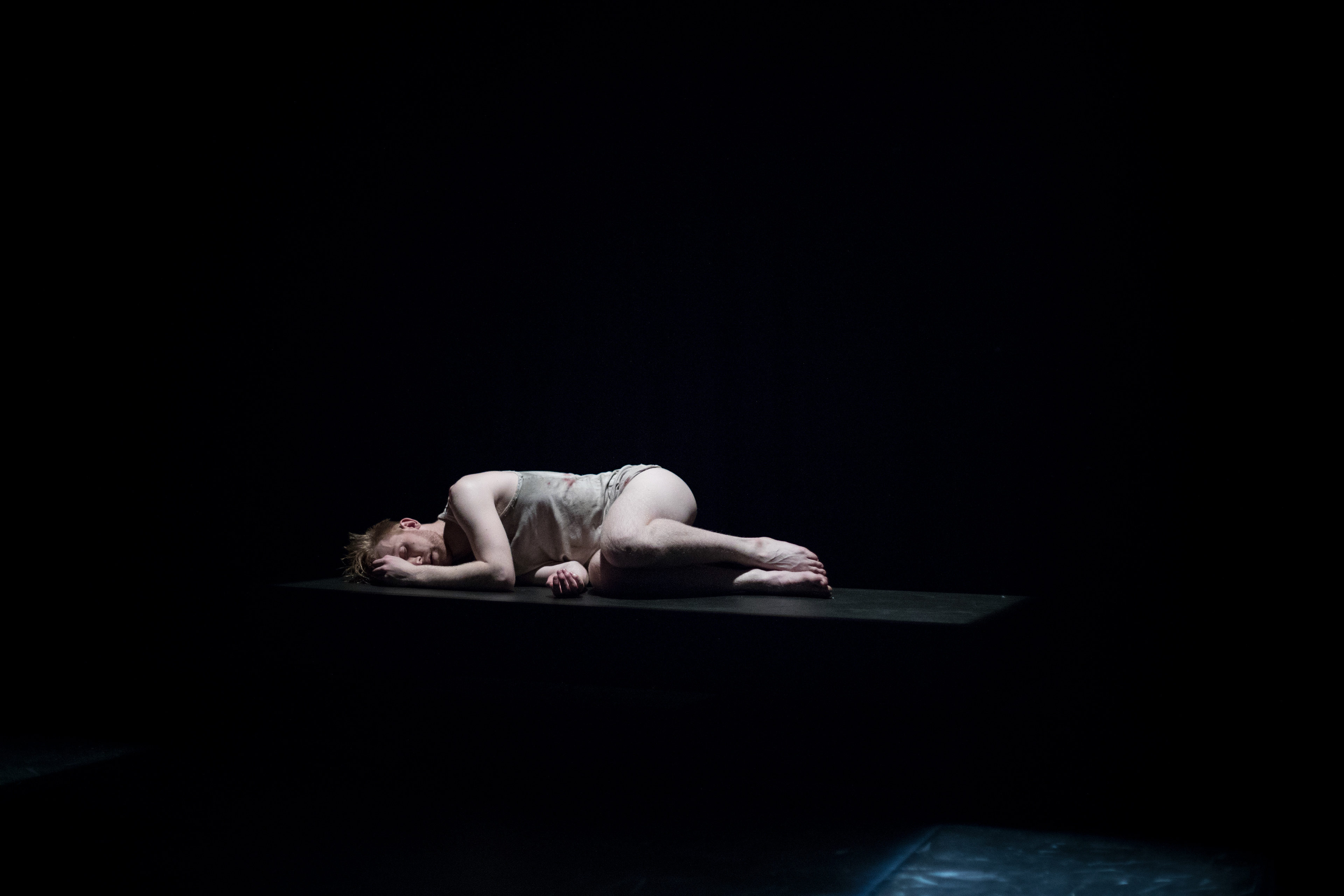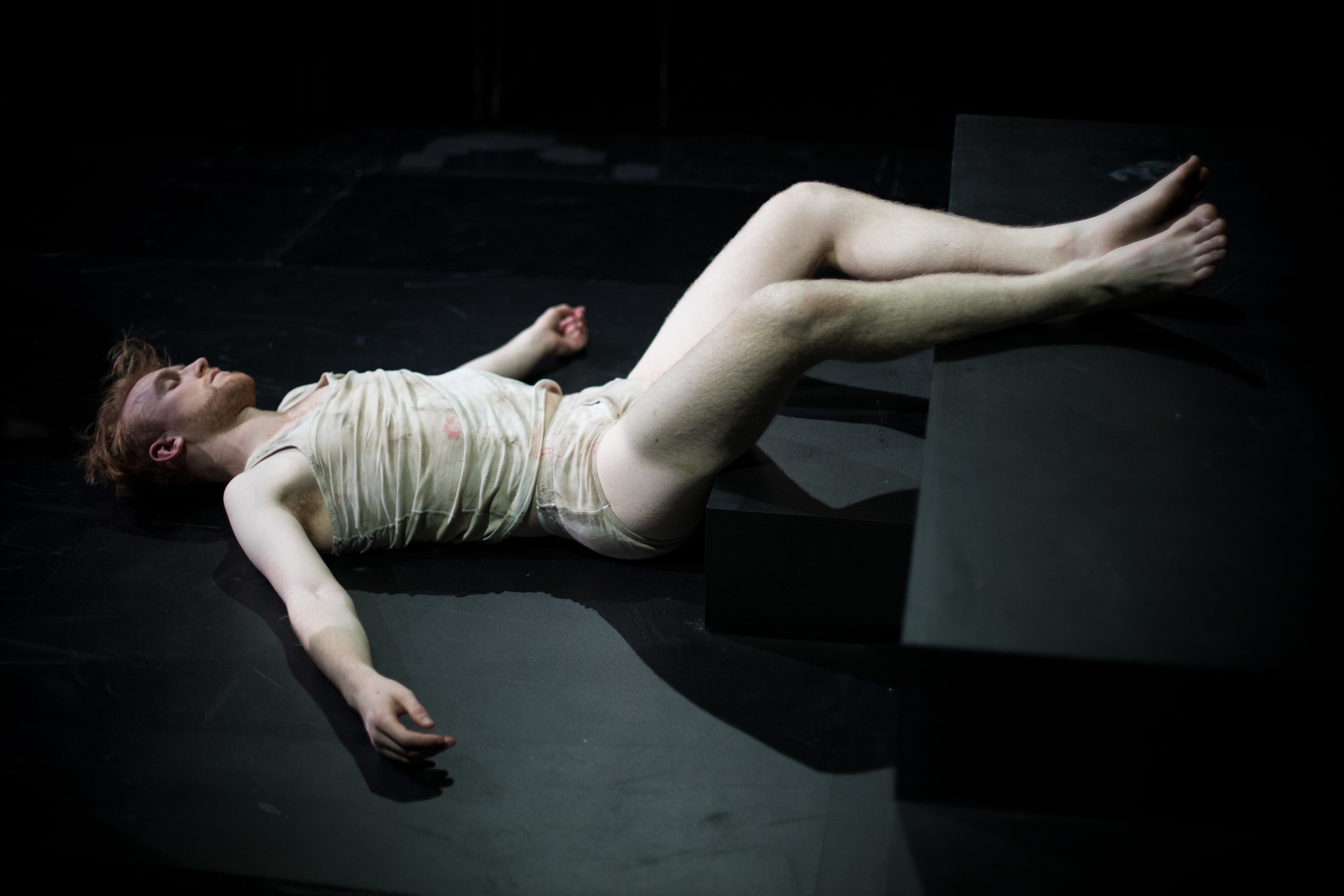 "The set, traversing the Studio Theatre, features a three-level platform at one end, on top of which is the King's throne, elegant and see-through, with room on the lower levels for the King's favourites to gain proximity. At the other end is a one-level platform, sufficient elevation for the dukes, earls, archbishop and nobles of the land to rise above the common folk. "